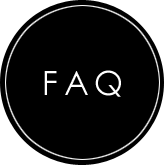 You have questions, we have answers
For current Covid-19 restrictions and operating updates, click here
01
What should I expect when I visit Knickers 'n Lace?
You should expect to walk out looking and feeling fantastic! We are a small boutique that offers a one-on-one personal shopping experience. When you come in, one of our professional corsetieres will consult with you about what you're looking for, then bring you to a fitting room. She'll size you, then bring you a selection of garments to try on. All you need to do is tell us what you're looking for and we'll do the rest! While sleepwear and lingerie is on display in the store, many of our bras and garments are located in drawers or cupboards, so if you have questions please ask one of our staff. Fittings are complimentary. We will ask if you'd like to be added to our confidential registry, where we keep a record of your purchases for future reference. In short, when you visit us you should expect friendly personalized service that is tailored to your unique needs.
Our goal is to make you feel beautiful from the inside out – we look forward to seeing you!
02
Do I need an appointment to come in for a fitting?
We recommend booking an appointment to ensure access to a fitting room, and a sales associate to assist you. Give us a call at 403.225.1413 to book. Without a pre-booked appointment, you may experience a wait list. Allow 30-60 minutes for your fitting, during which time we will size you, chat about what styles you're looking for, and bring you a selection of bras or garments to try.
To respect the delicate nature of our garments, we ask that you come with clean skin that is free from excessive perfume or lotions. All fittings are complimentary.
03
What is your return policy?
Please note that for the duration of Covid-19 restrictions, all sales are final.
We accept returns for store credit, on unworn merchandise with receipt and tags, within 14 days of purchase. Due to the intimate nature of bras, panties, hosiery, sexywear and personal pleasure objects, these items are final sale. Sale items are final sale. We offer gift receipts for gift purchases.
04
I'm looking for a gift but I'm not sure where to start – can you help?
Of course! Whether you're shopping for your significant other, friend, or family member, we have something for everyone. From stylish and comfortable sleepwear, robes and loungewear, to bra sets and sexy lingerie, we'll help you choose a great gift. We also offer complimentary gift wrapping.
It helps if you know sizes – if you can, take a peek at what they currently wear. Personal style is important too – you'll want to choose a gift that reflects their tastes to ensure they feel beautiful and confident in what you choose for them. If your giftee is already a Knickers 'n Lace customer, our confidential registry allows us to check their size for you.
If it's all a bit overwhelming, may we suggest a gift card? Our gift cards are elegantly presented in a gift box and can be purchased in any denomination.
05
Why don't you have online shopping?
Bra fitting is not an exact science and there is a lot of variation in styles and sizes across different brands. When being fitted for a bra, we take 'your size' into consideration, but the size that fits you in one bra style may not be 'your size' in other styles. We're very familiar with our extensive selection of in-store stock and are able to assist you during a fitting in finding the styles and sizes that fit you best. It's for this reason that we don't offer online shopping – without a personal fitting, we can't ensure that you'll be in the garments that fit you best.
If you have previously been fitted for a particular style and would like to re-order it (or order it in a new season colour), please give us a call at 403-225-1413 and (subject to availability) we will be happy to process your order and send it out to you.
06
Why can't I see all your products on your website?
We have over 10,000 items in stock with new stock arriving weekly. We have an extensive selection of 'Stayers' – styles and colours that are available on an ongoing basis – as well as all the seasonal styles and 'Fashion' (one season only) colours that arrive weekly. Being a small boutique, we simply don't have the resources to maintain a complete online catalogue.
On our website, we offer you a selection of seasonal garments to give you a feel for what you'll find in-store. You can take a peek at our New Arrivals album to see some of what's come in during the current season, and we offer links to some of our most popular brands on Our Collections page. When visiting the brand websites, please be aware that we don't stock all styles from all brands – but if there is a style you're interested in that we don't carry, we can often special order it for you if it's available in Canada (or we can recommend similar in-stock styles). Please Contact Us for further inquiries.
07
How many bras should I have?
Our recommendation can differ for each person, depending on lifestyle and wardrobe considerations. On average we recommend no less than four bras. Two of the bras should be the style that you wear most often. You should always have one black bra and a bra for special occasions. That could be a strapless, a good push up bra, or perhaps just a set that makes you feel extra beautiful. If you're active, a good sports bra is very important as well.
Once you've started building a collection of quality lingerie, you may find it hard to stop at just the basics! Lingerie plays an integral role in how you look and feel – on the outside and the inside. Well fitted undergarments can dramatically change how an outfit looks, and can also give you a real boost of confidence – truly making you feel beautiful from the inside out.
08
How should I care for my bras?
Wear: You should 'rest' a bra between wearings – don't wear the same bra two days in a row, and allow at least a day between wearings. This allows the elastic to relax and helps prevent premature stretching out of the band. This simple tip can really help preserve and extend the life of your bras.
Washing: Bras should be washed after every second wear (or with each wear for sports bras or if you've been perspiring). Perspiration and oils on the body can break down the elastic and fibres in a bra, so it's important to wash them regularly. The best way to wash your bras and delicate lingerie is to hand wash with a delicate detergent. While that may seem like a lot of work, once you're in the habit of hand-washing your bras regularly, it's actually quite quick and easy. We offer a selection of delicate washes – Forever New comes in liquid and powder formulations, while Eucalan is a no-rinse formula that makes the job even easier – simply soak, swish and lay out to dry. All garments should be gently dried on a towel (do not twist or wring) and then laid flat to dry. This preserves the shape of the garment and avoids stretching.
If you must machine wash, a cold water wash on the delicate cycle with a proper lingerie bag is essential. These bags are made specifically for bras and you are able to place 2-3 bras in the bag at a time. Then, lay flat to dry. A bra should never go in a dryer! This is the quickest way to deteriorate the elastic and delicate fabrics.
Storing: Moulded cup bras should be laid flat in a drawer. If you have multiple moulded cup bras, you can stack them so that the cups are nested – this will both save space in your bra drawer, and support the cups to prevent crushing. Non-moulded bras can be folded in half or laid flat in a drawer. Never twist the gore (the centre part between the cups) to fit one cup inside the other – this can ruin your bra!
We offer care pamphlets with detailed instructions on how to care for both moulded and non-moulded bras – ask for one next time you visit us, or click here
09
How do I know if my bra fits and when it's time to get a new one?
Different styles of bras fit differently, but in any style, these are the key points to look for in a good fit:
The Band: your bra band should sit horizontally (parallel to the floor) and should be quite snug (but not painfully tight). The band is where the majority of a bra's support comes from, so it needs to fit properly. On a new bra, the band should do up on the outermost set of hooks – the band will stretch out over time, allowing you to move to the inner hooks to adjust the fit.
The Gore: The gore is the bit of fabric between the cups. It should lie flat on your chest.
The Cups: The underwire should sit flat on your chest, both below and on the sides of your breasts, and your breasts should be fully contained within the cups. Bend forward and use your hands to 'scoop' your breasts from the side to bring them fully into the cups. The top of the cups should sit nicely against your skin without gaping or cutting into your breasts.
The Straps: Your bra straps should sit comfortably on your shoulders. They should not dig in painfully or slide off your shoulders.
If you notice that your bra band is riding up your back, your straps are painful or slipping, or your cups runneth over, then it's time to come in for a complimentary fitting! Our bodies are continually changing as we enter and leave the various stages of our lives. Weight loss and gain, birth control, pregnancy, breast feeding, menopause, stress and medications can all contribute to changes in breast size. We recommend you have a professional bra fitting once a year.
Have a question that wasn't answered on our website?
Send us a message here